3D animated video to illustrate the use of the Hip Revision Cup
Video in 3D animation to illustrate the use of the Hip Revision Cup
The Revision Hip Cup represents an innovative and safe medical solution to improve hip joint function in patients who have already undergone a hip prosthesis, but need a new revision. In order to explain the different stages of the surgical process, an animated 3D video was created. The cup is a fundamental part of the hip prosthesis, as it is inserted into the acetabulum of the hip bone. This component is designed to provide greater stability to the hip prosthesis and improve the mobility of the joint.
The advantages of an animated 3D video to illustrate the use of the Hip Revision Cup 
The advantages of a 3D animated video to illustrate the use of the Hip Revision Cup are many. First of all, this type of video allows you to visually and in detail represent the different phases of the surgical process, in order to make the explanation of the procedure simpler and more understandable.
Furthermore, thanks to the 3D technology, it is possible to show the anatomy of the hip and cup with precision and in a realistic way, facilitating the understanding of the parts involved in the procedure and their relative movements.
In addition, the 3D animated video can be viewed anytime, anywhere, allowing the patient to better visualize and understand the surgery, even at home. In this way, the patient can feel more informed and confident about the procedure that he will have to undergo.
Finally, a 3D animated video can also be used as an educational tool for medical staff, for training medical students, and for showcasing the technology at medical conferences and congresses.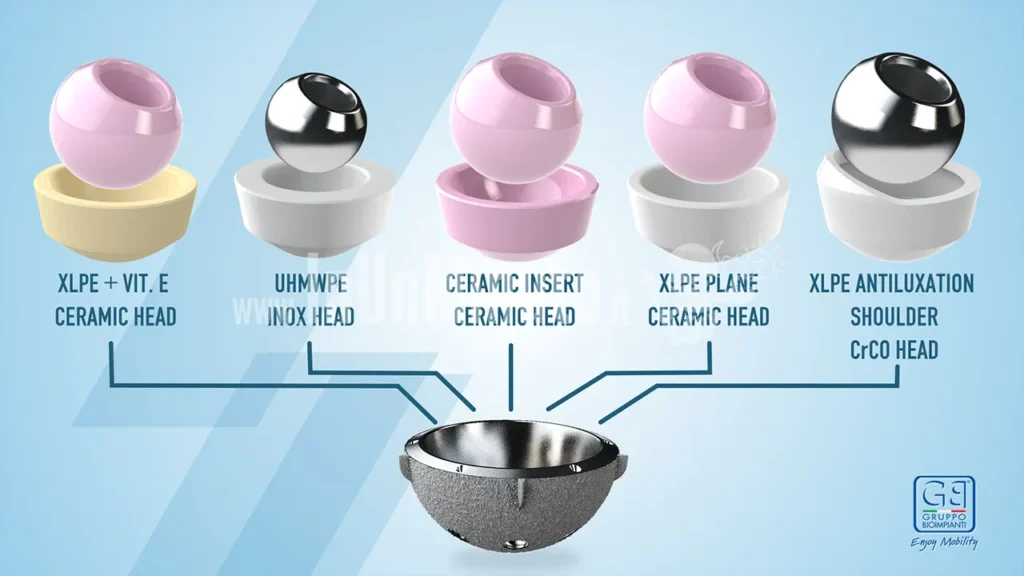 3D animated video to illustrate the use of the Revision Hip Cup: benefits in understanding, realistic representation, availability and use as an educational tool.